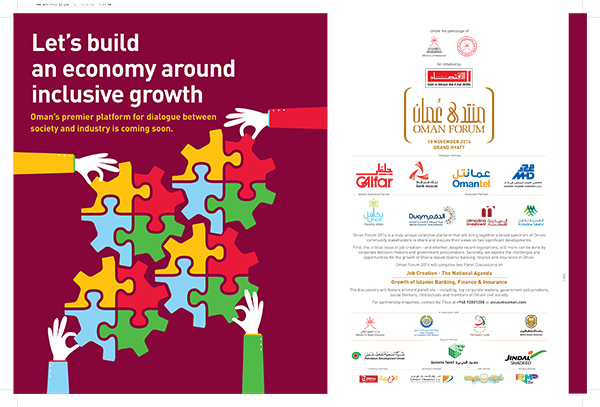 Let's talk…
Oman Forum 2014 is a one-of-its-kind platform that will bring together a broad spectrum of stakeholders to share perspectives and ideas on meeting the challenges affecting the economy and society.

The discussions will feature eminent panellists – including, top corporate leaders, government policymakers, social thinkers, intellectuals and members of Omani civil society.
Thank you
We, at AIWA, are grateful to all those who contributed to the constructive dialogue at Oman Forum 2014.


Thanks to our partners, associates and participants at Oman Forum 2014, we had an open dialogue on two key subjects – Job Creation and Islamic Banking, Finance & Insurance – which are paramount to the Sultanate's march towards inclusive growth and development in the coming years.